H&M Monkey Advert: What were they thinking?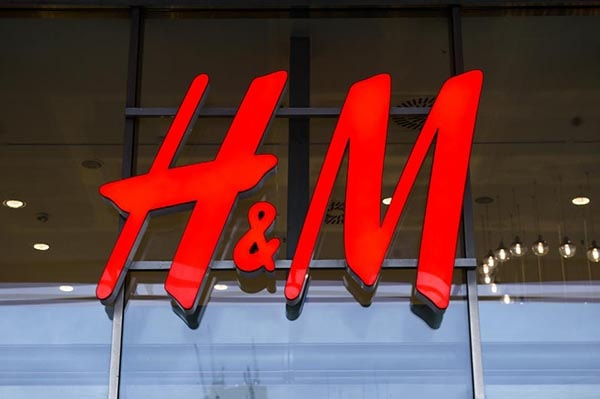 The E-commerce industry is booming and there are no signs of it slowing down. During the pre-COVID era, shoppers had already been attracted to the advantages of online shopping. It's more convenient to shop for certain items online. Items get delivered to your doorstep, you waste less time commuting, and so on.
Given the recent circumstances, more and more consumers took their shopping online. And many have said that they're never going back. In March 2020, Statista.com recorded that global retail website traffic hit 14.3 billion visits, up 1.53 billion from two months earlier. With the masses staying at home to curb the spread, consumers turned to the Internet to make their purchases. If this is now the most popular channel for shopping, brands will have to closely monitor their campaigns and content. 
What exactly is E-commerce?
According to Wikipedia, E-commerce is the activity of electronically buying or selling products on online services or over the Internet.  Electronic commerce draws on technologies such as mobile commerce, electronic funds transfer, supply chain management, Internet marketing, online transaction processing, electronic data interchange (EDI), inventory management systems, and automated data collection systems.
Over the years, brands have migrated from brick and mortar to online shops. Not only are their products offered in physical retail stores, but they are also readily available on websites. With so many advantages, there's no doubt that more and more retailers are headed in this direction.  
Let's take a look at fast-fashion clothing giant H&M. The second-largest global clothing retailer, just behind Inditex, H&M operates in 74 countries with over 5,000 stores. 10 years ago, Swedish retailer H&M virtually opened its doors. After seeing the success of online stores such as ASOS, H&M followed suit. 
The retailer was slow to see the opportunity in e-commerce. In the early days, the design of the website was not very appealing. There were many flaws and the whole shopping experience wasn't user-friendly. However, fast forward to today and the clothing giant has an online presence available in 33 countries and plans to open more online stores. 
Online store website
With online shopping growing rapidly in popularity, marketers have to shift their focus to all things digital. This covers social media management, marketing campaigns, as well as content creation. If your website is now your storefront, you need to create great content as well as check everything that gets published. 
For a brand like H&M who has been killing it the past decade, no one expected a slip-up. You never do from such amazing brands. That's why when it happens, it becomes such a big deal. To many, the retailer committed one of the most infamous marketing disasters in fashion history. 
What online stores like to do is have models wearing the articles of clothing for sale. It gives the customer a better sense of imagination. So, H&M UK was promoting a green hoodie for kids. It was a nice and simple hoodie with a boy of African heritage as the model. Everything looked fine as usual. 
However, as you paid more attention to the text on the hoodie, you'd soon realize that it read:
COOLEST MONKEY IN
THE JUNGLE  
This text was in plain white block letters. The text itself didn't refer to anything. But when paired together with a 5-year-old boy of Kenyan descent, the Swedish retailers made an enormous mistake. The picture sparked outrage and many accused H&M for being racist. 
Throughout history, racists used the word "monkey" or "ape" to refer to African people. This racist comparison is still very apparent in today's society. It's something that should be eradicated, but yet, we still see it in modern politics, fashion as well as sport. 
In November 2016, a woman named Pamela Ramsey wrote a Facebook post that compared Michelle Obama to an "ape in heels". In sport, it is common to hear and see monkey noises and gestures when there are African athletes on the field. It happens so often in the UK, Europe as well as the US. During Euro 2012, a banana was thrown at Mario Balotelli by Croatian fans. 
It's the 21st Century and it is unacceptable to make racist remarks or to even have the notion. The whole ordeal raised some questions as to how H&M gave the green light to this photoshoot. Who approved the text on the sweater? Were there not any internal monitoring guidelines?
Everyone had something to say about it. From athletes to celebrities, all the way to the general public. Lebron James, one of the most famous NBA players, took it to Instagram. He covered the text on the hoodie with a crown and placed a crown on the head of the African model. 
The Weeknd, singer of hit single Starboy, stated that he would never work with H&M ever again. Having partnered with them for its 2017 Spring Icons campaign and 2017 Fall collection, the singer shared his thoughts on Twitter. 


Twitter users expressed their opinions as well. Here are some reactions:


In addition to the criticism H&M faced on social media, there was physical violence in South Africa. Protesters trashed H&M outlets in Johannesburg, Capetown, and Pretoria. Due to the monkey advert, hundreds of angered activists gathered and started smashing store property. The Swedish giant was forced to close its stores after video footage showed protesters violently knocking down mannequins and ripping clothes off the rails. 
How did H&M deal with the crisis?
No apology could turn the tide for H&M. However so, a sincere apology is always much needed. The Swedish retailer made two rounds of apologies. In response to the shocking and embarrassing content, H&M issued a swift apology:
"We sincerely apologize for offending people with this image of a printed hooded top. The image has been removed from all online channels and the product will not be for sale in the United States." 
Many people were not happy with the apology. The product was removed from the US store, but it was still for sale in the UK. The choice of words also didn't express sincerity. H&M was not fully taking the blame. Instead of apologizing for promoting such an offensive product, they were apologizing for 'offending people with this image'. You should be making an apology for your actions, not about how people feel. 
The UK online store proceeded with removing the item and then came the second round of apologies. It was a long one and H&M released it to its media list.
The Full Apology
To all customers, staff, media, stakeholders, partners, suppliers, friends, and critics.
We would like to put on record our position in relation to the image and promotion of a children's sweater, and the ensuing response and criticism.
Our position is simple and unequivocal—we have got this wrong and we are deeply sorry.
H&M is fully committed to playing its part in addressing society's issues and problems, whether it's diversity, working conditions or environmental protection—and many others. Our standards are high and we feel that we have made real progress over the years in playing our part in promoting diversity and inclusion. But we clearly haven't come far enough.
We agree with all the criticism that this has generated—we have got this wrong and we agree that, even if unintentional, passive or casual racism needs to be eradicated wherever it exists. We appreciate the support of those who have seen that our product and promotion were not intended to cause offence but, as a global brand, we have a responsibility to be aware of and attuned to all racial and cultural sensitivities—and we have not lived up to this responsibility this time.
This incident is accidental in nature, but this doesn't mean we don't take it extremely seriously or understand the upset and discomfort it has caused.
We have taken down the image and we have removed the garment in question from sale. It will be recycled.
We will now be doing everything we possibly can to prevent this from happening again in the future.
Racism and bias in any shape or form, conscious or unconscious, deliberate or accidental, are simply unacceptable and need to be eradicated from society. In this instance, we have not been sensitive enough to this agenda.
Please accept our humble apologies.
On top of the two apologies, the Swedish brand has also put more effort into diversity, equity, and inclusion. A few months after the whole ordeal, the company hired Ezinne Kwubiri as the North America Head of Inclusion and Diversity. She launched a program called Layers. Ezinne explains: 
"Layers is an interactive learning workshop where the teams come together, and we talk about a bunch of different biases and identifying gaps amongst their teams or even them as an individual that may be hindering a business decision. The concept of it is…peeling the layers. For people to have more of a reflective experience as to what their contribution may be to fostering diversity and inclusion."
Key Takeaways
Get it right the first time
It doesn't look good for your company if you have to apologize two times. The first time should hit the spot. Show that you're sincere and that you understand what you did was wrong. Never blame others.  
Test any campaign on a variety of audiences
Before launching a new campaign, test it out on different groups of people. What sounds good to you and your team might not have the same reaction from your audience. Everyone is unique and we all think differently. 
Include a diverse group on your creative team
A few months after the outrage, H&M offered a program to its employees focused on diversity. Education is important and so is having a diverse team. With various backgrounds and experiences, your creative team can produce work that can be globally accepted. Putting different cultures together in one room will have your team standing united.  
Listen and learn from other controversies
Observe and monitor what other brands are doing wrong. Stay away from politics and controversial topics. You don't want to get caught in this mess.  
Community
Congratulations on reaching the end!
Check out other posts on entrepreneurship, or listen to high-profile experts on our podcast!
Join our Facebook Group Community with over 4,700 entrepreneurs, innovators, and creators by Startup Funding Event, where you get access to free live training, daily Q&As, design templates to get your business started, and support from the SFE team. Join here!
https://i0.wp.com/www.lightningvideoeditors.com/wp-content/uploads/HM-logo-min.jpg?fit=600%2C399&ssl=1
399
600
Lova K
https://www.lightningvideoeditors.com/wp-content/uploads/header-white-logo-lve-1-1.png
Lova K
2020-07-01 02:17:23
2020-07-01 09:57:17
H&M Monkey Advert: What were they thinking?