Attention Dutch Visionaries:
Lightning Video Editors is looking for a dream filmmaker, account manager or intern that can quickly create amazing movies and training videos for our YouTube Channel and Corporate Clients. As well as being a sales wizard that is as smooth as butter, and willing to learn more!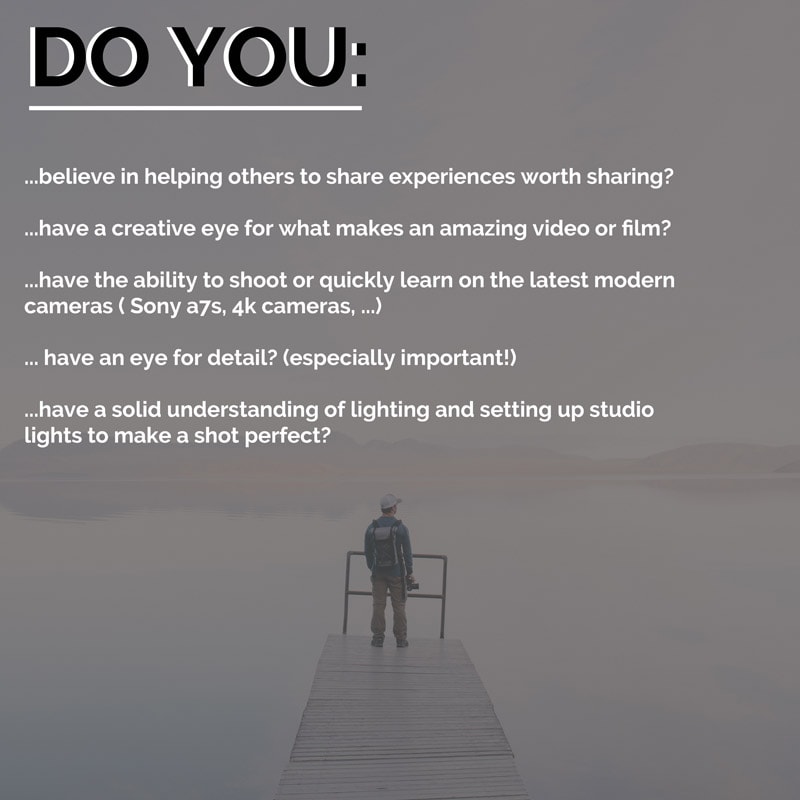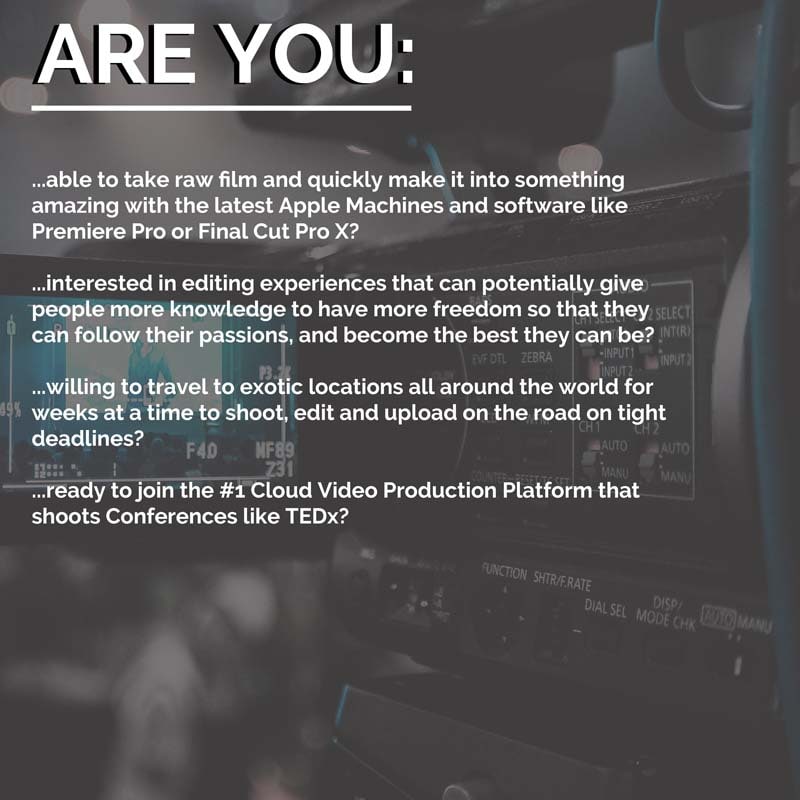 Lightning Video Editors was voted Top 30 Companies from 11 countries by KPN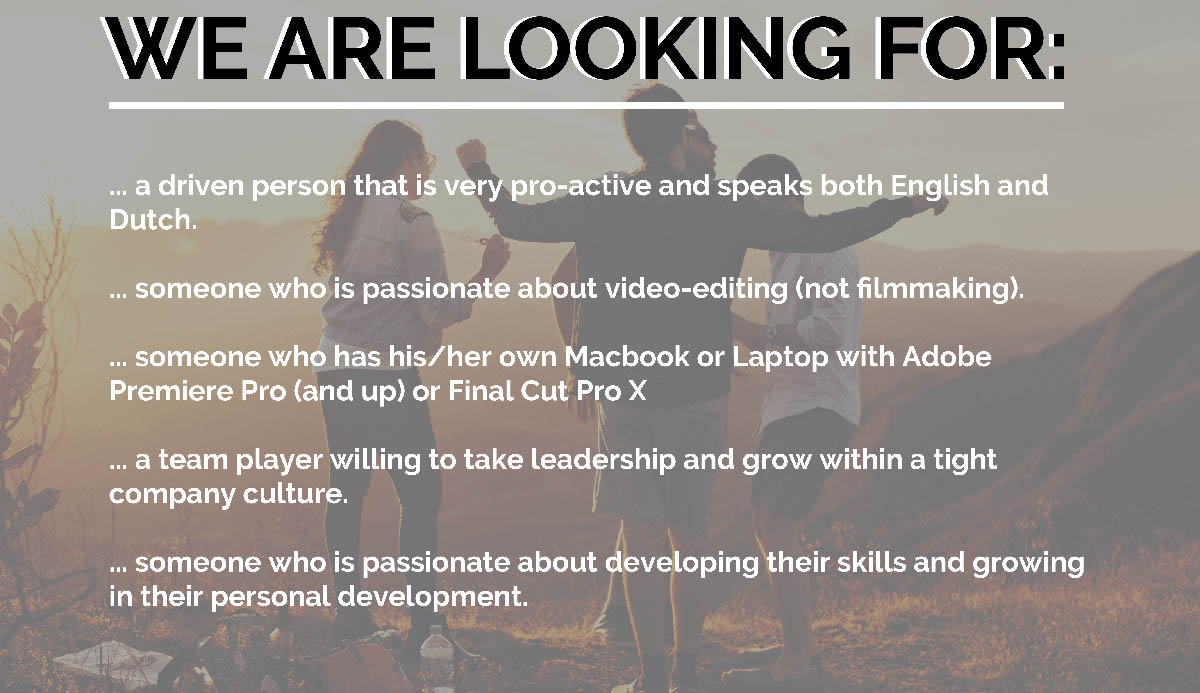 Work
---
We believe in making your work experience as smooth as possible. We do so by providing the following ingredients for a successful work flow.
Learn
---
The practical experience is half the work. By investing in your growth we believe in taking your skills and personal development to the next level.
Fun
---
We invest highly in the company culture. It is our every day mission to create a creative, safe and fun environment to thrive in.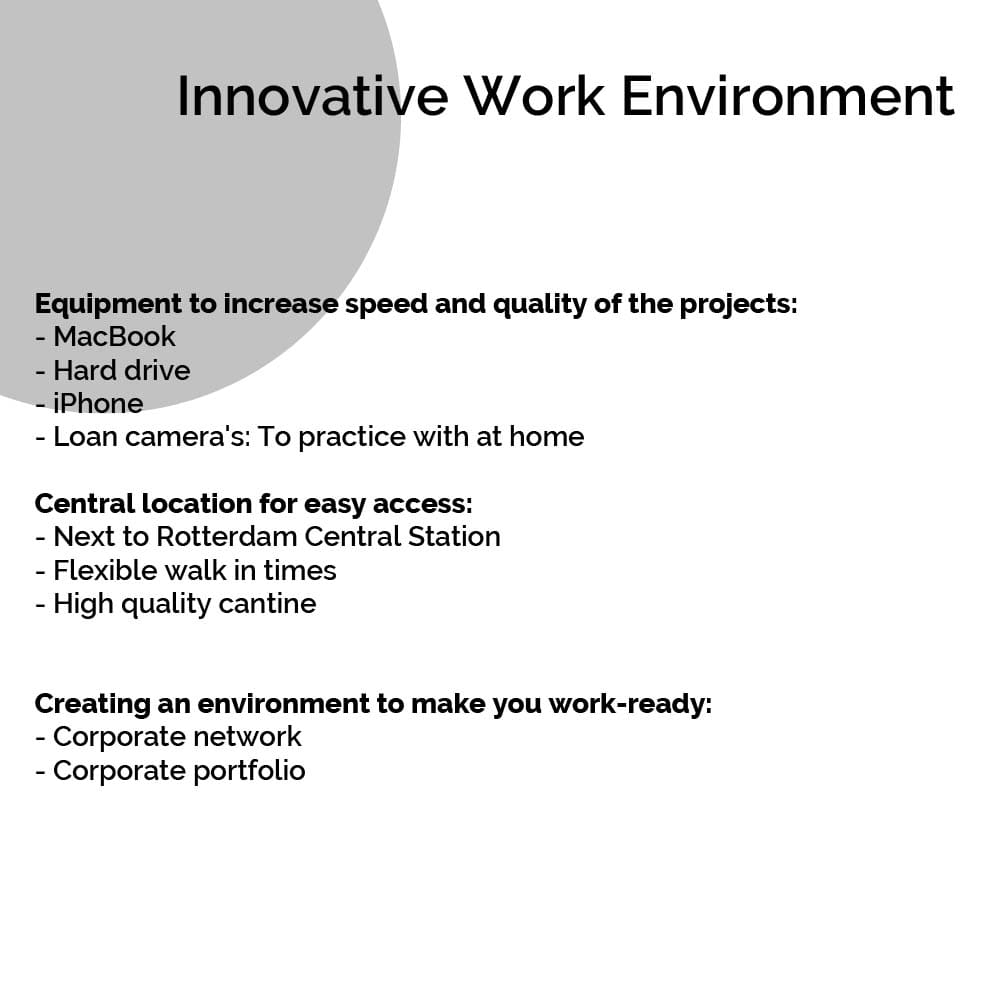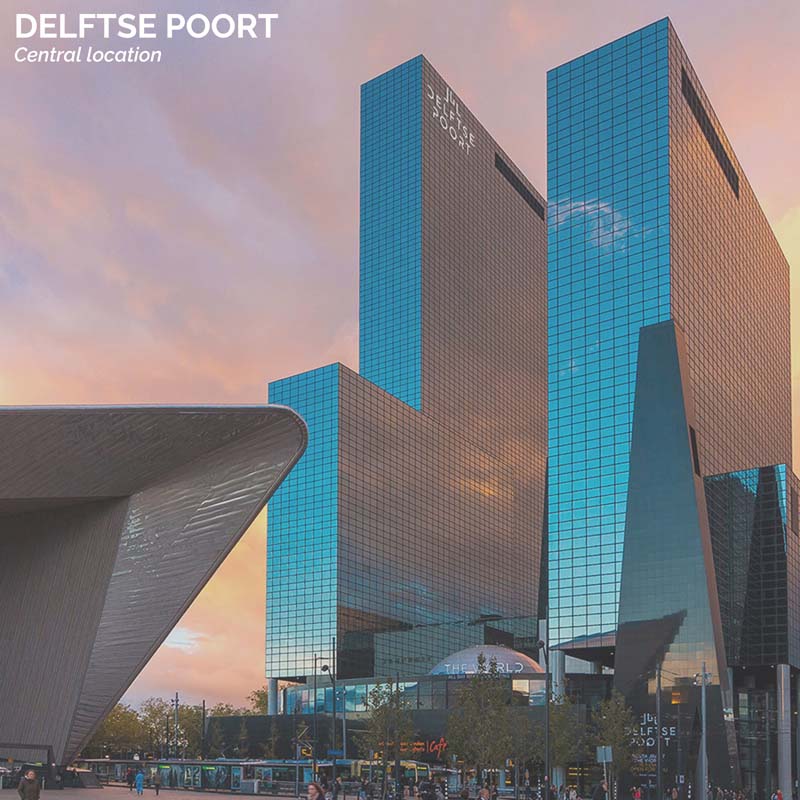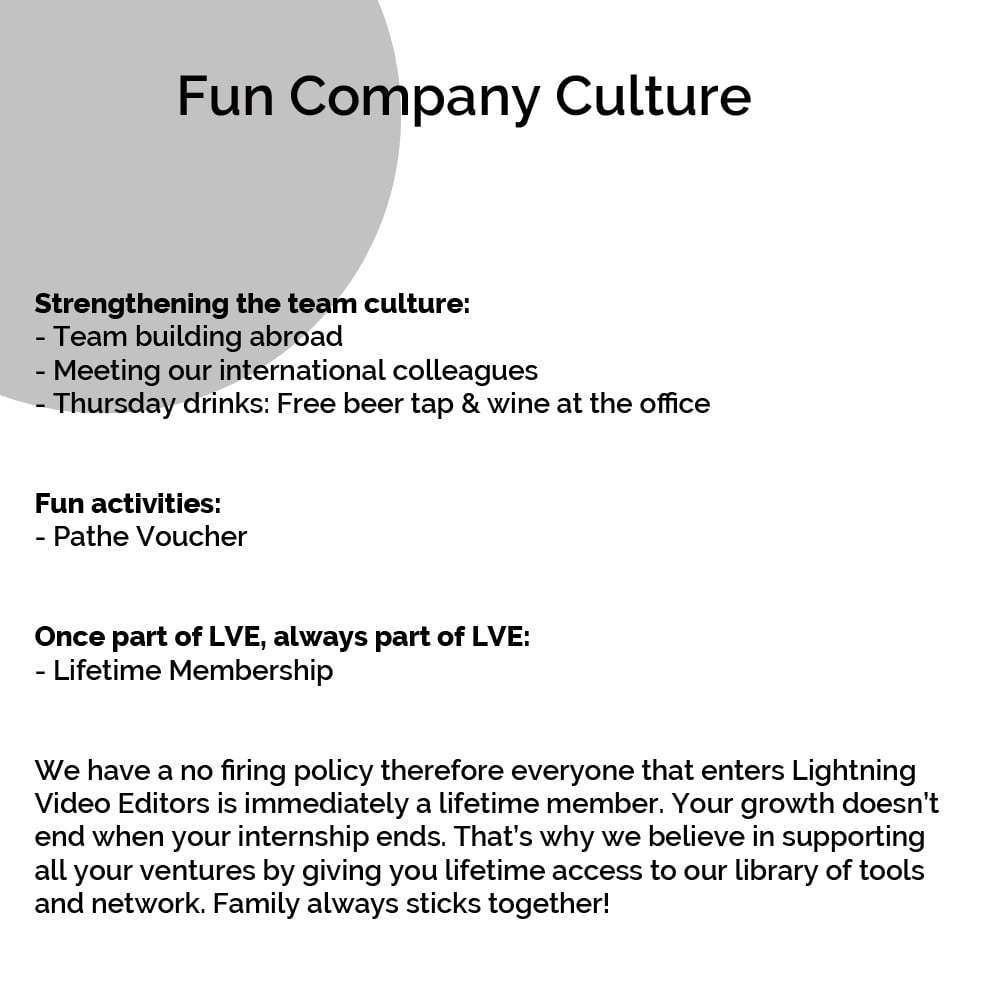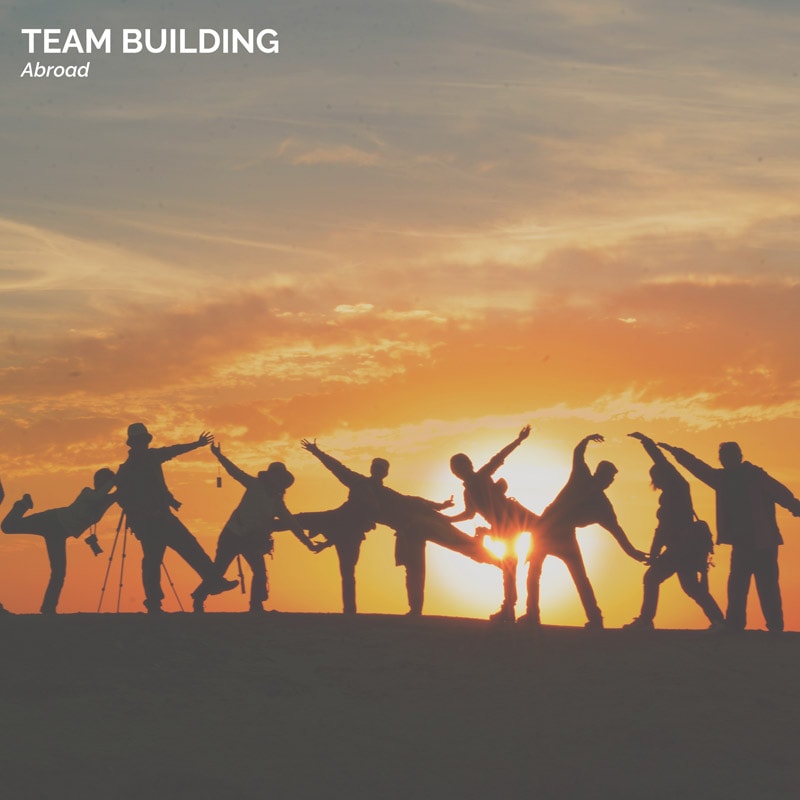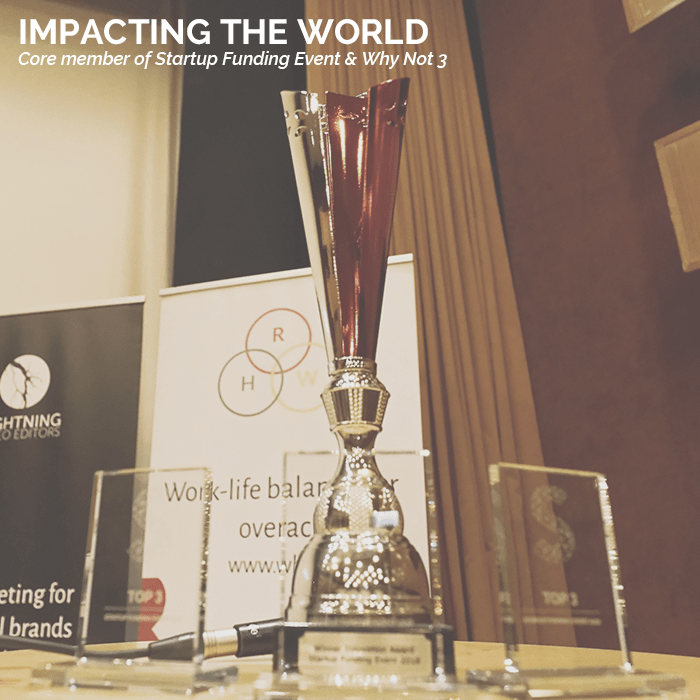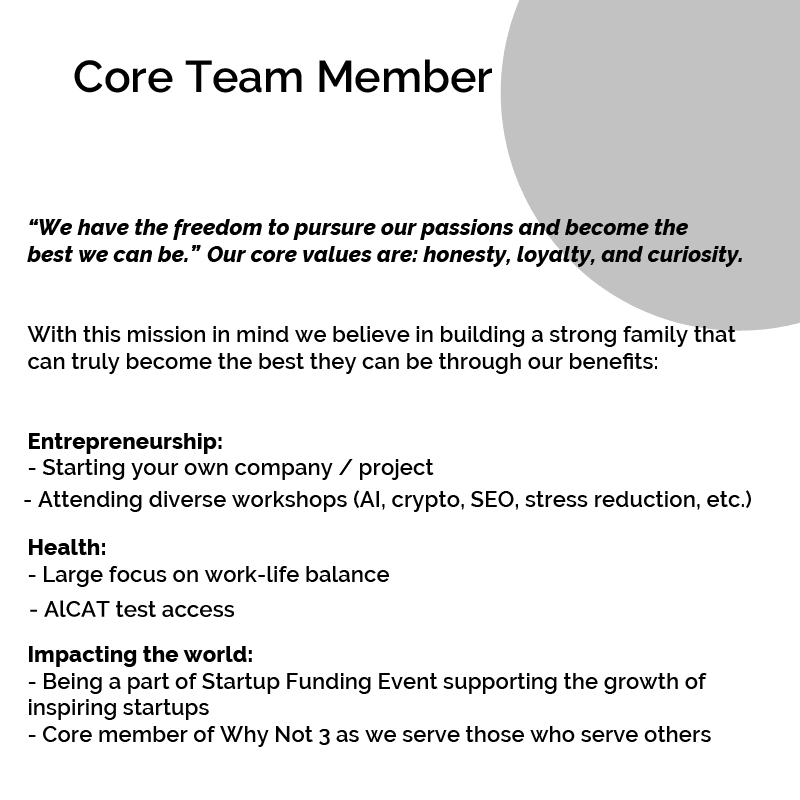 Do you believe in making real positive impact on people?
During your internship you'll have real opportunities to create positive impact. At Startup Funding Event, we bring together our international team to run an inspiring event that can help other impactful startups and companies grow. Created by the innovation department of Lightning Video Editors and our team at Why Not 3, you'll be part of this amazing charity organisation by sharing impact and innovation in cities around the world.
If you're still interested then email us at doti@lightningvideoeditors.com and start your message by writing the word "blue" and your name, and which position (Camera, Video Editing, Animation, Sales, Junior Account Manager …) you're going for.
In the email you have to answer these questions:
1) Your Skype name
2) Why do you want to join our company? (max. 250 words) (required)
3) What are you good at? What position would you dream to have? (required)
4) Why do you do what you do? (required)
5) Send in your top 3 portfolio items (only for Film interns)
6) How many periods will you work with us?
SOME LAST WORDS OF ENCOURAGEMENT FROM THOSE BEFORE YOU…
INNOVATION TEAM
INNOVATION MANAGER
AUDIOVISUAL INTERN
MEDIA INTERN
ANIMATION INTERN
MEDIA INTERN