WE MAKE Quality AI VIDEOS
Book a call with one of our Creative Directors to kickstart your video today!
✓ lightning-fast speed (24-48h)
✓ award winning & high-retention videos
✓ without breaking the bank
We're a video tech agency for inspirational brands that puts clients first.
In 2014 we invented a cutting-edge AI video editing technology to provide the fastest award-winning video production the world has ever seen.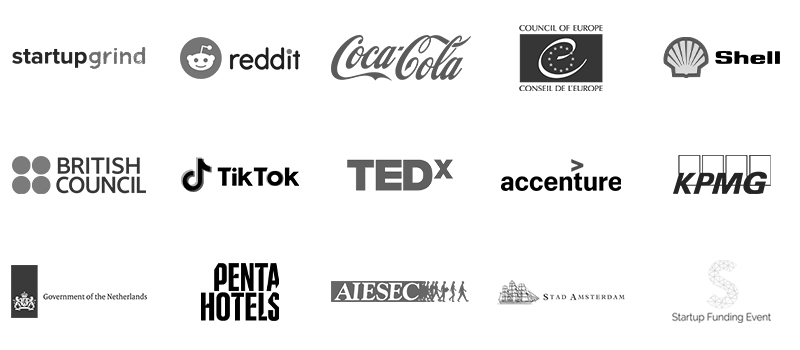 ... And Our Clients Are Saying:
"The Lightning Video Editors crew has a great skill for video production and it was truly a pleasure working with them. From the beginning, I was already impressed with their ability to understand my abstract concepts and help turn them into reality through video.
Together, we worked with a team of video editors and designers to help bring the AIESEC YouthSpeak campaign to life. The crew here does an effective job leading the team and they are a player who can get the job done with excellence."
Gordon C.
GLOBAL VICE PRESIDENT DIGITAL MARKETING, AIESEC INTERNATIONAL
"The first time I saw you I had a great feeling… Penta Hotel is a neighborhood lifestyle hotel, we have 27 hotels worldwide… We especially used the movie for our Facebook, Twitter, and Instagram page… It was ideal to use that movie to sell the hotel more, and get more views. We saw that the movie was shared more times than my pictures, so I think it was a great idea to post a video like that… I just have to say to look to the video to see how amazing it is!"
Jolien V.D.H.
SALES MANAGER, PENTA HOTEL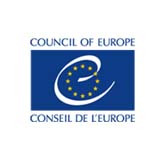 "The video was shown to all members of the INGOs Conference on Wednesday 28 January 2015 during plenary Education and Culture session and discussed in the permanent committee.
Their delegates agreed to support the dissemination and implementation of the Guide to human rights for Internet users. We are most grateful to this support given and would appreciate if CDMSI members and participants share this link as they feel appropriate."
KRYSTYNA K.
DIRECTORATE GENERAL HUMAN RIGHTS AND RULE OF LAW, DGI COUNCIL OF EUROPE, COUNCIL OF EUROPE
Example: Corporate Commercial "Coca-Cola"
Example: TV Commercial "Abbot Kinney's Yoghurt"
Example: Education Platform "ELITEx Mentor"
Example: Commercial "Shell"
Example: Event "Startup Funding Event"
Example: Employer Branding for "TNO"
Animation & Visual Effects
Example: Whiteboard animation
Example: Charity 2D animation
Example: YouTuber Alex Hormozi
Example: Real estate company "Kondor Wessels"
"With our proprietary AI software, we can make your award winning video in less than 24 hours."
CHOOSE FROM OVER 130+ LANGUAGES WITH OUR VERY OWN VOICEOVERS AND TRANSLATORS TO SCALE YOUR VIDEOS FAST...
Your future lies in growing your audience, engaging your customers, and connecting in a meaningful way that inspires. Producing videos is not the best use of your valuable time. But, hiring a traditional agency who "gets" you, costs a LOT of money.
That's where we come in…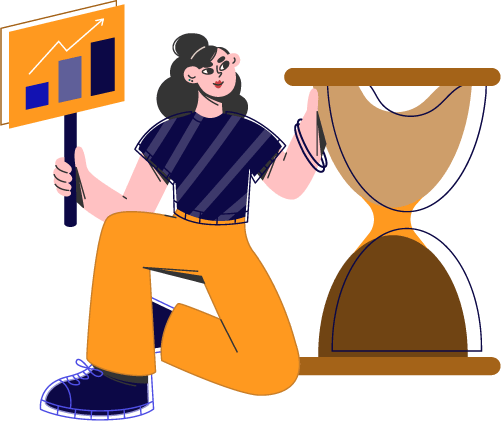 Express Delivery Possible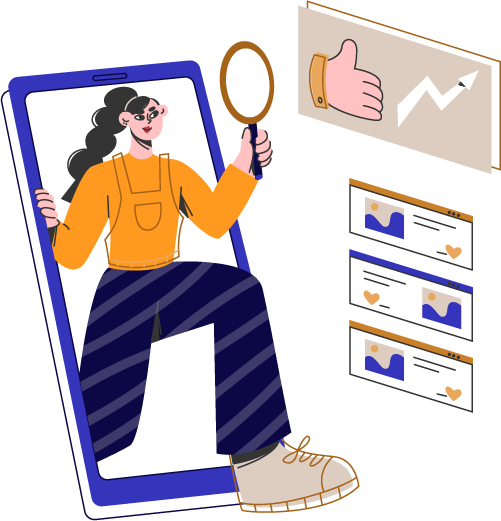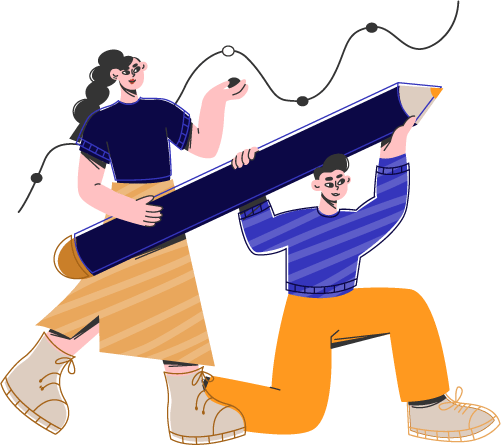 We'll come up with a creative concept that makes sure you achieve your branding, marketing or sales goals. Based on millions of data points from hundreds of corporates that we've gathered from our campaigns over the years.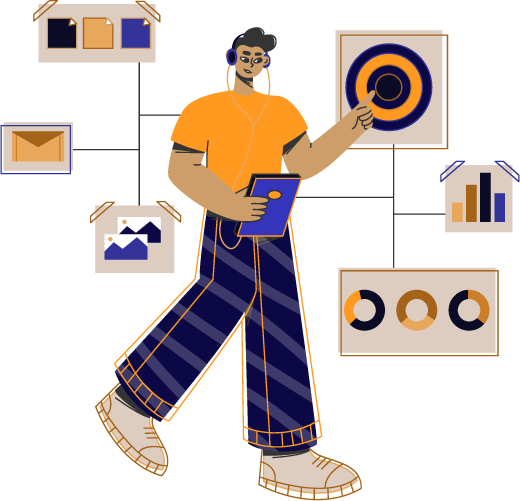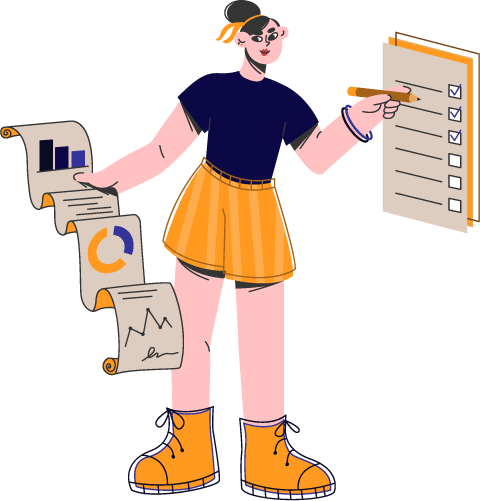 We will send you an easy briefing survey to fill in. This will allow us to create something that fits your branding & design.
First Draft Within 7 Days
You can expect your video within 7 days (usually sooner). For those who choose Express delivery, you can expect your video within 24-48 hours. Yes, also for high-end commercials with actors. See our Coca-Cola example above.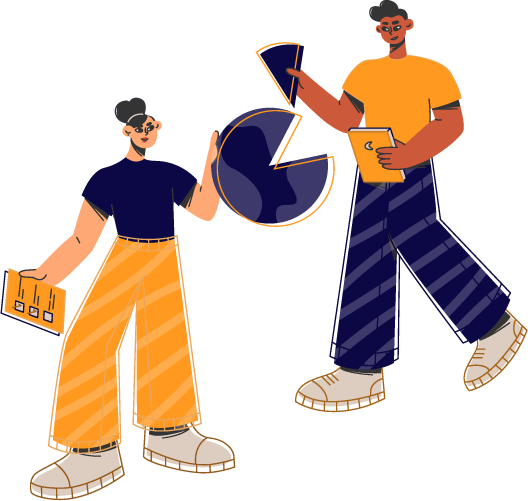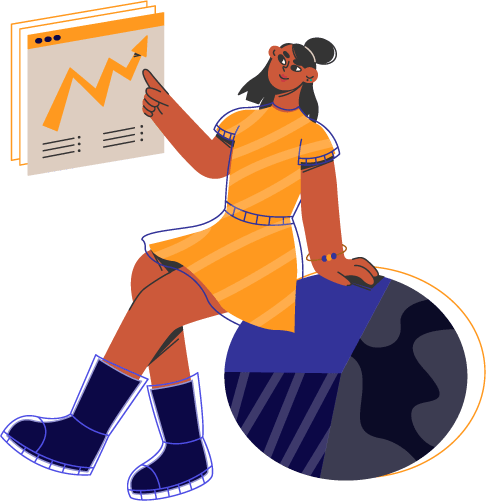 Proprietary Feedback Platform
A great video feedback tool that makes the whole feedback process so much easier for everyone involved. With the ability to hit "space" and pause the video, and instantly give time-coded feedback. As well as the option to draw on the video and add arrows in case you want to see something in a different place.
Why Do Many Of Your Visitors Never Turn Into Customers?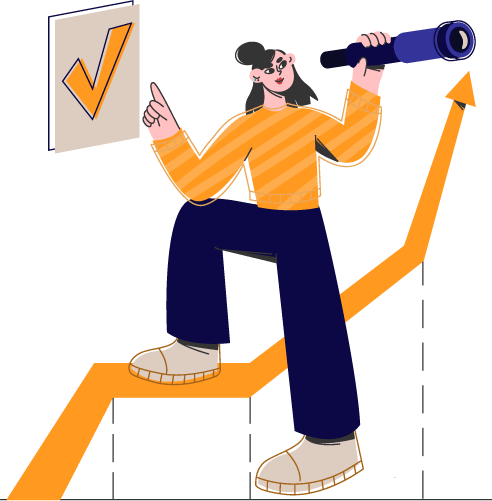 People only buy your product or service if they understand (the value of) it. The quicker the better.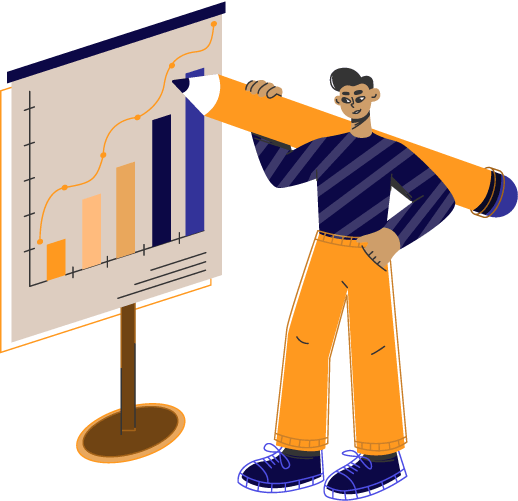 A person who doesn't understand what you do will (almost) immediately click away. *Poof*. Gone.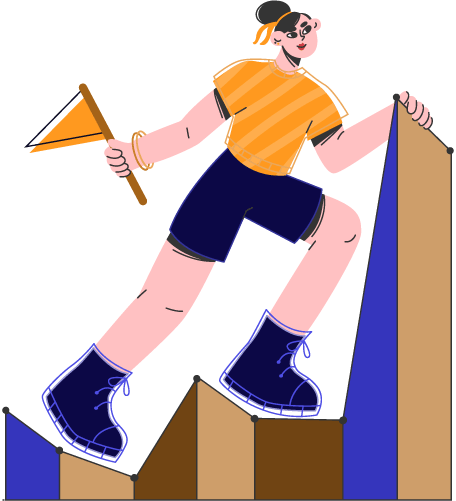 Even though it is possible to explain your offer with text alone it is (often) not engaging or memorable
Why Is Lightning Video Editors So Key?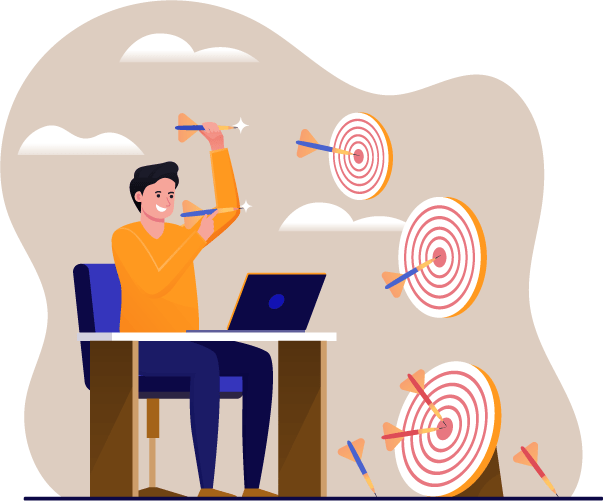 Usually, you're responsible for providing the script.
If you're fortunate, they may be able to write one quickly for you.
We take the time to understand your goals and objectives. Using our proprietary Lightning Video framework, we craft a compelling narrative that captures and holds your audience's attention.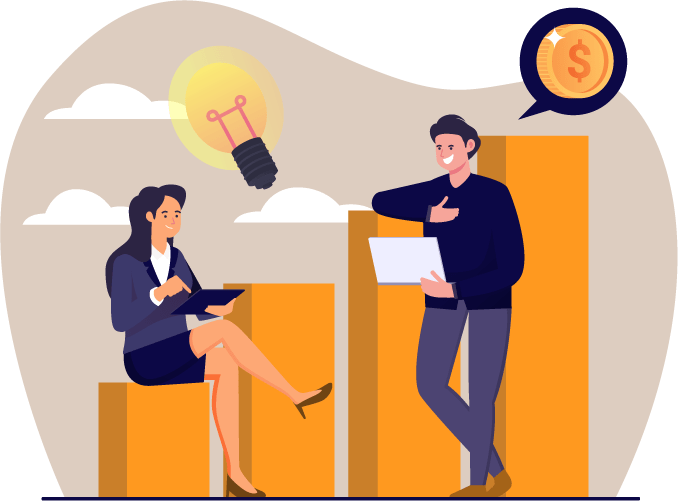 Unfortunately, their voice-overs are generic, and come with heavy markups and a lot of yearly costs.
You can easily tell that there is an "agency fee" you're paying.
We offer both our proprietary AI voiceovers, as well as more than a hundred top professional voice-over artists in the industry, many of whom you've probably heard on TV commercials or the radio. All of our voice-overs have agreed to one fee to cover all licenses, with no surprises afterward. Best thing is that we have over 130+ languages available for you to choose from.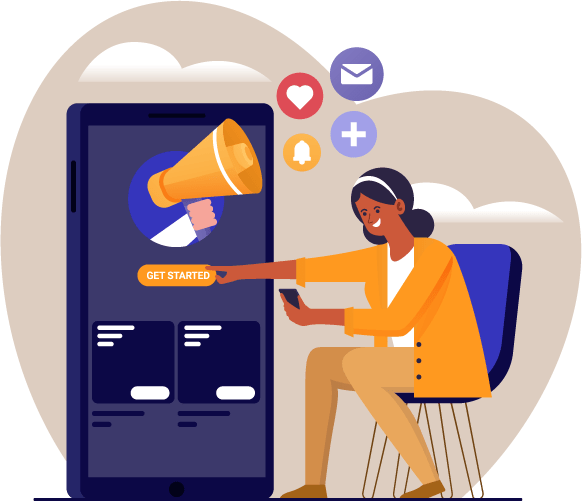 They rely on generic styles, which means your video will look identical to everyone else's.
We believe in crafting stylish videos that are tailored to your unique brand and goals. By working closely with you, we ensure that your video stands out from the crowd and leaves a lasting impression on your audience. Every video we work on goes through our award-winning quality checker. With our customized approach, you'll receive a video that is truly one-of-a-kind and that perfectly represents your brand's style and values.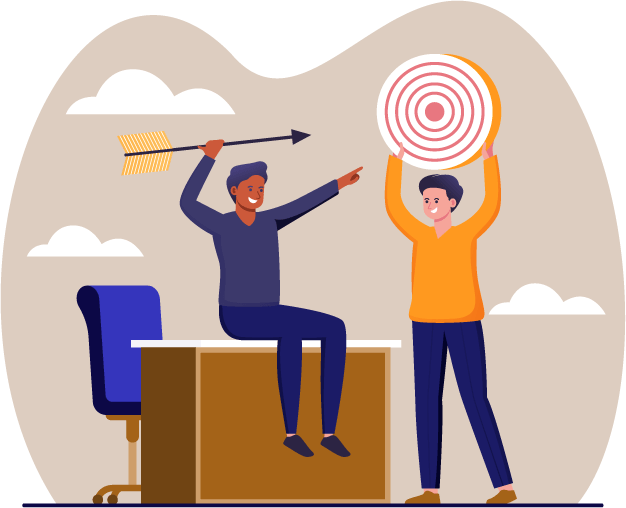 They hand you the finished video, wish you good luck, and don't offer unlimited feedback.
At Lightning Video Editors, we craft effective videos in 130+ languages that align with your marketing goals. Our detailed strategy ensures success by thoroughly understanding your goals and maximizing the video's potential. We also don't stop until you're happy. Did I mention the unlimited feedback policy we have for every single video?
We are An Award-Winning and lean team and we only work with companies that we truly believe we can Grow.
Apply for a call and fill out the questionnaire.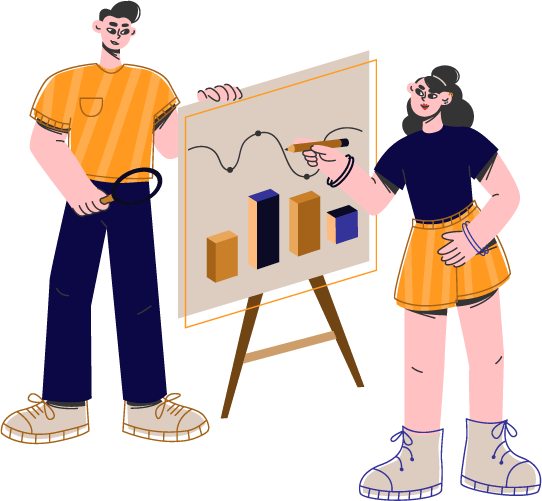 Our team will look it through.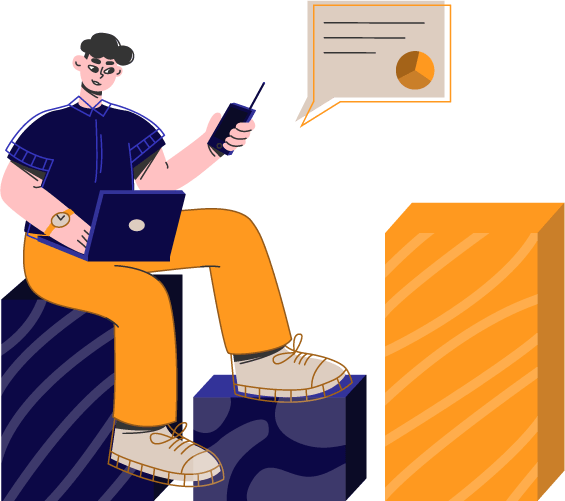 You can expect a message within 24h.
Here's How
It Continues...
4 Easy Steps... We take care of the rest!
We talk about your idea(s), who your ideal prospects are and your goals. 
It's creative and fun, and you'll always walk away with a good feeling.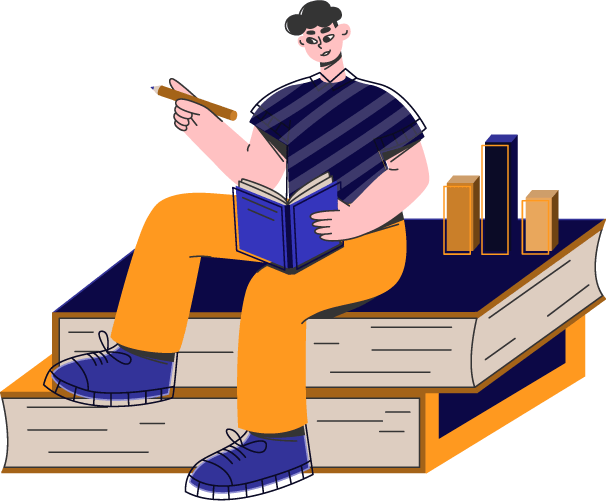 2. The Script & Voiceover
Our professional scriptwriter will write the entire script for you. We also find the best voiceover talent for your video from our library of hundreds of artists.
We only ask for your feedback through our collaborative tool. Easy, right?
Thanks to our proprietary AI, we are able to get to your first draft really fast. Which means we save you costs by not crafting storyboards that end up costing more than the video.
This makes the collaborative process really easy. Again, we only ask for your feedback. You get all the good stuff.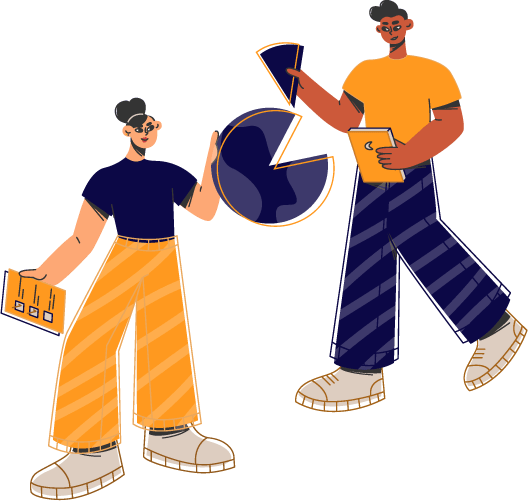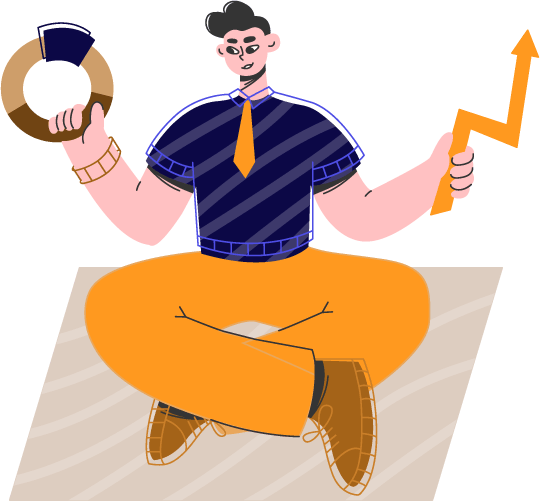 4. Access to Proprietary Platforms
Let's bring everything to life. Using our proprietary animations, AI voiceovers, review platforms, sound effects and music. All delivered to you in crisp HD-quality.
This allows us to offer our famous "unlimited feedback" policy to every single video!
(Or email us at studio@lightningvideoeditors.com)
The movie was received enthusiastically with an applause by the members of the conference. On top of that my strategy was approved by the permanent committee thanks to this movie.
COPYRIGHT 2014-2023 LIGHTNING VIDEO EDITORS | ALL RIGHTS RESERVED