Our marketing campaigns are helping all these companies win…
.

.

.

.

.


.
.
.
.Masterclass starts Live: 24/7/2017 – 27/7/2017
.
.
.
100% zero risk & 90-day money back guarantee. New training course reveals:
How we got 

our accountant's

profile to 1500 followers

and started getting

clients from Instagram.

 

Pay-What-You-Want Masterclass!
Only this week will you be able to get

this Masterclass worth 250+ €

, starting from 50 €!
Find out how we got our accountant more sales through Instagram & Linkedin. While getting his brand and profile locally recognized with 1500 relevant followers in less than 3 months. This course is filled with Copy-Paste messages, that you can use TODAY to start making sales. So don't miss out!
Hurry! Last chance to get it for Pay-What-You-Want
.

Your payment is 100% secure, and if you are unhappy with the final product you can request a full refund.
.
.
.
.
.
.
Welcome to  
.
.
.
.
.
.
.
.
See what's inside your Masterclass: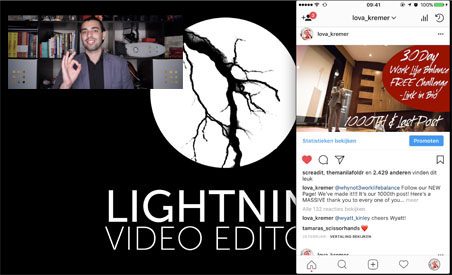 Day 1: Content Creation
Real world applications. We dive right into how to start your Instagram, with the right headline and content. All the way to your landing page, ensuring that your viewers become clients.
Enjoy more benefits, such as:
Starting Instagram with right logo + headline;

The role of copywriting in your Call to Action + Templates to fill in;

Photoshop templates for high converting pictures + Bonus Landing Page Template;
Goal: Build a sales funnel that can attract high quality customers from Instagram to your email
Day 2: Loyal & Relevant Followers
We go deeper into gathering targeted prospects. Rapid growth tips & tricks are shared the way we do it with multinationals.
Enjoy more benefits, such as:
100 REAL & RELEVANT followers a day guaranteed;

Optimizing the conversion rate, so that those 100 followers also become clients;

Further optimization to reduce time it takes to get clients;
Goal: Start gathering followers with the Rapid Growth Tips & Tricks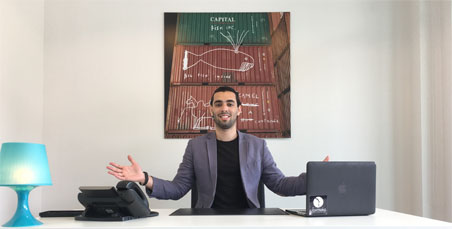 Day 3: Generating Clients
We dive deeper into the secrets of copywriting, and we'll craft your first automated Private message. This will ensure the highest chance of getting real clients to email you.
Enjoy more benefits, such as:
Your followers becoming clients;

Real proven messages that you can COPY-PASTE;

Messages guaranteed to convert, as they are split tested during large campaigns with multinationals;
Goal: Get clients
BONUS: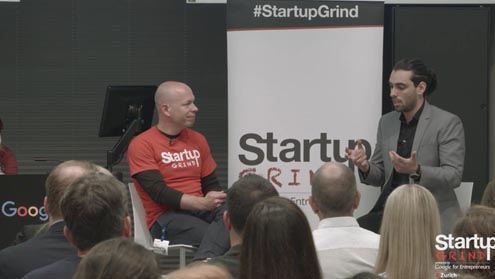 Bonus 1: Private Sales Speeches
Go behind-the-scenes as you see our founder speak at Google, Venture Café, and AIESEC to motivate corporates & entrepreneurs to do practical sales. Full speeches as a bonus available with step-by-step things to do to get to your first sales and/or international marketing campaigns.
Enjoy more benefits, such as:
Google: Getting your first sales & work-life balance as you grow;

Venture Café: International Video Marketing campaigns explained in a practical way;

AIESEC: Sales mindsets to start getting positive about it;
Goal: Get you comfortable with sales + Give you something tangible if you're stuck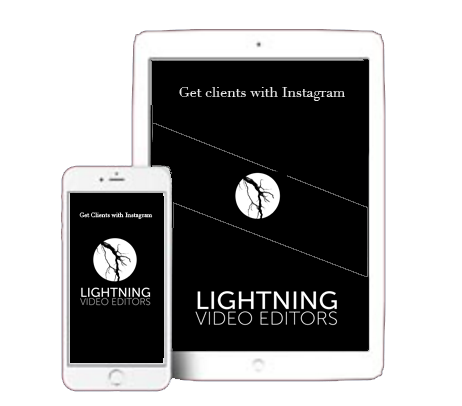 Bonus 2: Printable Worksheets
Every day you will get a printable worksheet, that you can use to remind yourself what you need to do. Detailed text with screenshots of every step you need to take.
Enjoy more benefits, such as:
Make your life easier and read it on real paper;

Have something that you can hold in your hands;

Something to share with your employees in meetings;
Goal: Make your life easier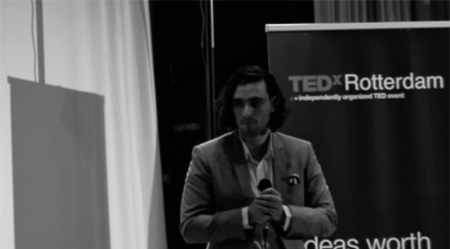 Bonus 3: Speeches
Get some extra bonus speeches of our founder about work-life balance that might be relevant for you as you start scaling. Leading to some funny, practical, and meaningful stories on stage.
Enjoy more benefits, such as:
TEDx 2017: The #1 Biohack to relieve stress called the Silent Day;

TEDx 2016: The work-life balance model that keeps you sane: HWR;

IT Pressure cooker Rotterdam: Hoe zoeken millenials job?;
Goal: Bonus speeches to enjoy
WHO IS THIS FOR?
→ If you already have a business but growth feels slow or you're too stressed from putting out fires all the time, and chasing after sales.
→ If you're sick to death of all the promises and so-called "creative experts", and just want executors that think about getting you clients, and share data from their multinational clients.
→ If you want to find someone that promises, AND DELIVERS NO MATTER WHAT.
→ If you're interested in creating campaigns for your business that sell like crazy whilst minimizing the amount of work you actually have to do, aka getting closer to the passive income goal.
→ If you want a proven plan based on millions of dollars worth of online sales and hundreds of our clients' results, from small businesses to big multinationals.
.

.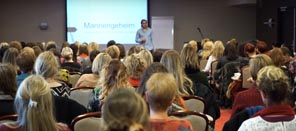 .
.
.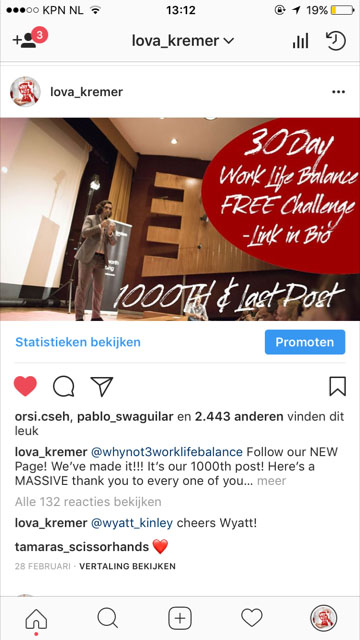 HERE'S WHAT YOU'LL GET
→ 1-to-1 Project management: Every video you will have access to your Project manager = Me, as well as direct access to the team. You will be able to ask questions at every stage, and provide feedback and ideas directly. 
→ Boost conversion rates: By focusing on converting clients and inspiring your audience with the right copywriting, landing pages, and messages, we are able to get you clients. All in a way that's not too salesy, and gives value to people, but also increases the chance of them following you and becoming a loyal audience! 
→ Improve website & social media engagement: The campaigns we develop here at Lightning Video Editors are custom made so that visitors that go on your website become avid followers and potential clients, compared to websites without a proven campaign. 
→ Direct delivery: You get access to your Masterclass, Right away. No waiting, just straight value. This means as soon as you place your order, you can expect your FULL HD Masterclass to be ready in your inbox.
→ Pay-What-You-Want & No Hidden fees: We are giving this knowledge away for a limited time at the pay-what-you-want price, without asking anything in return. If you love the material, and you've gotten results then just email us back a nice testimonial that we can use. Once we have enough people, we'll close the pay-what-you-want module, and start charging the full price of 250 euro.
MEET LOVA KREMER
I always hated how customers were treated. We have to stay in long lines, experience no customer service whatsoever and there is always a superior/certain rule that prohibited us from getting the product that we initially ordered: "No sir, we can't give you that. Our company policy clearly states we can overcharge you for that…" That is why I founded Lightning Video editors. Here you have complete control over the procedure. You are in direct contact with me . And you have no long lines, no headaches and a clear step-by-step procedure laid out for you. That is my vision for you in Lightning Video Editors. We make your business work for you, not the other way around.
With the technology available these days there's never been a better time than right now to start an online campaign to fund the exact lifestyle you deserve, and I have the privilege of seeing hundreds of companies do this online each and every year.
Wishing you all the best on your journey.
.
.
.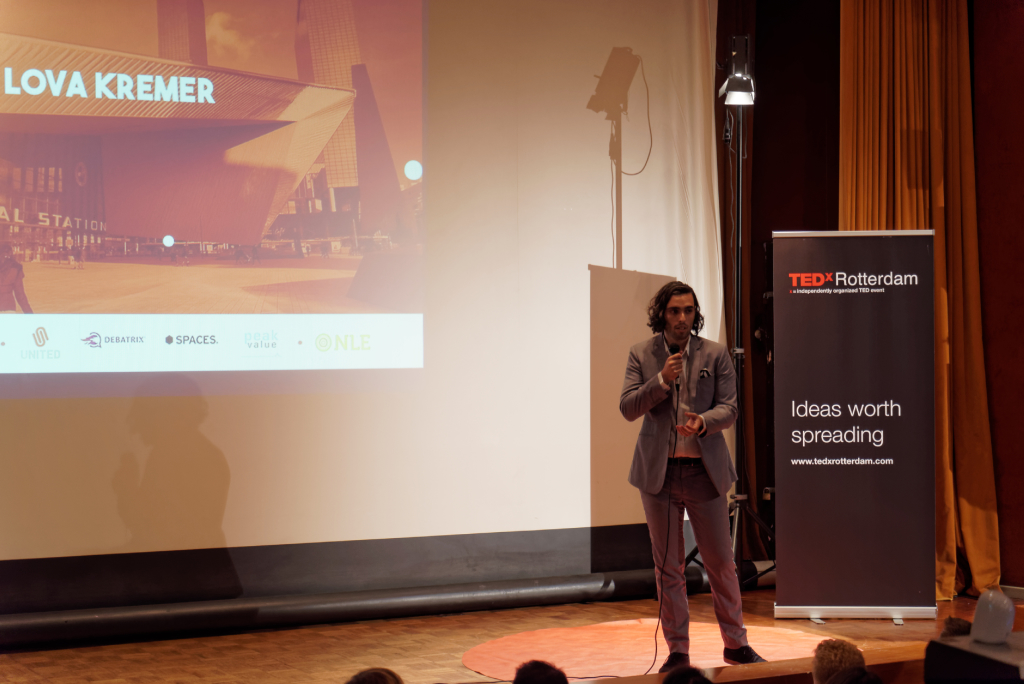 .
Sales Manager Penta Hotel
I immediately had a great feeling about it … We used the movie for our Facebook, Instagram & Twitter page … The video was shared more than 16-17 times, none of my pictures were shared like that… If you're doubting then just look at the video to see how great it was…
Jolien V., Belgium
Dutch Blog & YouTube Network
In the beginning, when we started out we thought we could buy a nice camera and film it ourselves… things went wrong and we didn't have all the knowledge… We decided to hire some students, but they weren't the experts we thought they were… Since we hired Lightning Video Editors all the bad feelings, and stress has gone of my shoulders… Tangible results are that we launched a new online course with the professionally edited videos, and clients are complementing us, they are watching a bit longer, … Our YouTube channel has grown exponentially!… Feedback we get on the videos is great, people like to share the videos, and we don't get complaints anymore… I'm really proud of that… The one thing that I really like is the speed of execution… We can launch a couple of days later, and it keeps the train going… It gives you momentum…
.
Sander V., Rotterdam, Netherlands
Still not sure who we are? See some examples of our work for corporates
Some other tangible results for you: Case studies
Organic Rapid Growth (less than 3 months)

 .
 .
 .
GETTING INFLUENCERS TO SHOUT YOU OUT
3 shoutouts from big facebook pages for Why Not 3 – startup, all because of a good message, and
great Interview video editing
as Venture Café mentioned. This acceptance resulted into a place as a speaker at the TEDx Rotterdam: side event I
 

Client Acquisition (No Bots, Only Real Interactions)

Automated Payment Funnel Setup

"Finally… A System You Can Use To Get Online Business Results NOW!"
Only this week will you be able to get this Masterclass

worth 250+ € excl. VAT

, starting from 50 € excl. VAT!
Hurry! Last chance to get it for Pay-What-You-Want


Pay-What-You-Want
This week only, Pay whatever you think is fair
Starts at 50 € excl. VAT
3 Day Course
6 Bonus videos
Message  + Branding Templates
Printable Worksheets
Direct Support from our team
Only this week will you be able to get this Masterclass

worth 250+ € excl. VAT

, starting from 50 € excl. VAT!
Hurry! Last chance to get it for Pay-What-You-Want


Do You Have a Question?
Q: How do I get started?
A: Once you've placed an order, you will receive an automatic email from us to subscribe. Make sure to mark our email as safe. Once subscribed you will receive your unique password to access the Masterclass area.
Q: How Does It Work?
A: Once you have placed your order and accessed the Masterclass area, you'll find the first day's video ready for you to be played. Our team will hold on standby in case you have any questions. Every day for the next 3 days you'll receive an email with the next piece of content.
Q: What If I Don't Like The Course?
A: We ask that you watch the entire 3-day course before deciding. If after you've taken action and you find that you are still unhappy you can request a full refund within 30 days.
Q: Is It Really a Pay-What-You-Want?
A: Yes, this is a little promo we are offering for a short time to build up some testimonials and portfolio examples. Our hope is that you will like the Masterclass so much that you will provide us with a testimonial! Either way, this will be treated as a full-service Masterclass with 1-on-1 service.
Q: I Want To Talk To Someone First…
A: No worries! Send an email to lovakremer@lightningvideoeditors.com and we will answer any questions you may have.
.