.
.
.
.
.
.
Welcome to  
.
.
.
.
.
.
. 
We believe that your experience is worth sharing
.
100% zero risk & 90-day money back guarantee:
SALE!

 Video Editing, Distribution & VSEO for your Youtube, Instagram & Facebook Videos. 

Starts at 1970 €/10 videos!
Only this week will you be able to get

videos worth 750+ €

, starting from 197 €/video!
Find out how we got our client more sales by getting them from 18.000 views on YouTube & no engagement to 250.000 relevant views in 3 months, and afterward filling up a conference venue because of it.
Hurry! This Promotion Will Be Closed Soon

Your payment is 100% secure, and if you are unhappy with the final product you can request a full refund.
Our videos are helping all these companies win…
.

.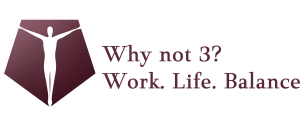 .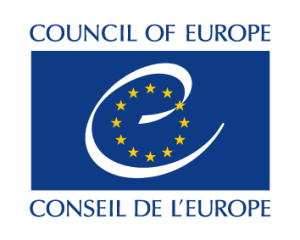 .

.

Event Planner
I was looking all over and it was quite chaotic… A lot was put in my hands… Once Lightning Video Editors took over I knew I could trust and let go and know that the result would be good… The result reflected the entire atmosphere, it was perfect… When we watched the video we were really, really happy, and everyone was amazed how in such a short video everything could be captured…
Maia D., Antwerp, Belgium
Dutch Blog & YouTube Network
In the beginning, when we started out we thought we could buy a nice camera and film it ourselves… things went wrong and we didn't have all the knowledge… We decided to hire some students, but they weren't the experts we thought they were… Since we hired Lightning Video Editors all the bad feelings, and stress has gone of my shoulders… Tangible results are that we launched a new online course with the professionally edited videos, and clients are complementing us, they are watching a bit longer, … Our YouTube channel has grown exponentially!… Feedback we get on the videos is great, people like to share the videos, and we don't get complaints anymore… I'm really proud of that… The one thing that I really like is the speed of execution… We can launch a couple of days later, and it keeps the train going… It gives you momentum…
.
Sander V., Rotterdam, Netherlands
Our Process for High Quantity Video Editing
.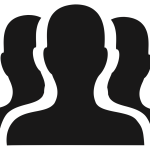 Phase 1: Free Premium Consultation
We get on an intake call, where we get to know what your needs are for the videos. Who is your target audience for the videos? We establish your goals and outline a strategy for your campaign. It is proven that videos on your website/ in your company will improve your conversion rates and increase workplace moral.
.
Phase 2:
You Send Us Your Files Secured
This is where you send us your video files depending on what package you chose (Gold, Platinum, Executive Platinum). All files are send through Secure High Speed servers or secured fast physical mail.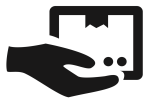 .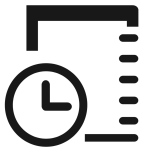 Phase 3:
High-Speed 2 Week Delivery
Your videos are handed over to each expert in our team. At the end of the editing phase of your videos we implement the ZEUS technique. A revolutionary synchronization technique (uniquely developed here) of every audio and video track to ensure maximum attention for your viewers.
.
Phase 4:
Launch (VSEO + Optimization)
Search engine optimization (SEO) is also possible for videos (VSEO). We will incorporate this into your videos, that way it will score better in the search engines. This means more interested customers for you. We also make sure that all annotations, mobile optimization & Thumbnails are delivered accordingly.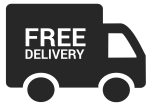 .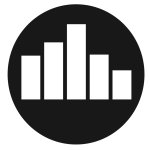 Phase 5:
Improve Website & Marketing Engagement
Just a few benefits: building brand awareness and loyalty.  Your videos easily becoming viral. A noticeable moral difference which amounts to better sales and more efficiency in the workspace.
.
Phase 6:
Support
Loyalty and customer support is our #1 target. We work based on references, so we go above and beyond and always overdeliver.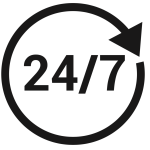 .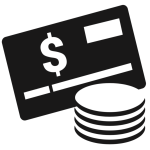 BONUS: No Hidden Fees
The 197 € Payment includes everything from consultation, editing to distribution.
.
Short YouTube & Instagram aftermovies
Interview, Speeches & YouTube Training Videos
TEDx (Corporate Branding)
Behind-the-scenes personal branding videos
Some tangible results for you: Case Studies


BECOME #1 ON GOOGLE
⇐

Ranking #1 in google with Website & Video

for keywords "professional aftermovies" & Page #1 for "conference aftermovies", and many more keywords.
This picture is only one example, we can easily provide you with our clients, and how we got them on the first page by using our Video Marketing strategies.
 .
 .
 .
GETTING INFLUENCERS TO SHOUT YOU OUT
3 shoutouts from big facebook pages for Why Not 3 – startup, all because of a good message, and
great Interview video editing
as Venture Café mentioned. This acceptance resulted into a place as a speaker at the TEDx Rotterdam: side event I
 


 .
GETTING MORE SALES 
⇐  Our

custom aftermovie

made Tomas decide to buy a 5997 $ course from www.timothymarc.com, with a payment plan of 6-8 months.

 .
 .
 .
GETTING MORE VIEWS, EMAIL SUBSCRIBERS & ABOVE ALL ENGAGEMENT
We started off with this client in November, with around 18.000-20.000 views, by 15 DEC 2015 they had

220 subscribers and 38.199 views

.
Not even 15 days later on 1 JAN 2016 we already had

302 subscribers and 61.799 views

.
3 months after that on 21 MARCH 2016 it was already

808 subscribers and 200.644 views

, at this point we organized a conference that sold out an entire conference room hotel.
Less than half a year later they now have

2363 subscribers, and 675.527 views

, and are able to launch multiple online products.

Select Your Video Packages Below…
Gold
Instagram video (like "Penta Hotel")
30-seconds
3 pictures
Min. 10 videos (recommended 50 videos)
Platinum
YouTube video (like "Allianz")
5 min.
1-2 camera angles
YouTube Thumbnail
Video SEO
YouTube Optimisation
Min. 10 videos (recommended 50 videos)
Executive Platinum
Custom aftermovie or long speech
Intake call
Planning Production Stages
Pre-production
Production
Post-production
Marketing
Video SEO
Distribution
Do You Have a Question?
Q: How do I get started?
A: Once you've placed an order, you will receive an automatic email from us. This will link you to a questionnaire where you will be able to tell us about the product or service you want to promote, and you'll be able to upload the necessary content. We will then use this information to create your video.
Q: How Does It Work?
A: Once you have placed your order and filled out our short questionnaire, our team will deliver your first video within days. We will wait for your feedback before we proceed to the next videos.
Q: How many videos am I ordering?
A: The minimum amount is 10 videos, except for the Executive Platinum package. This is because you will not see results with only one video and in order to keep our and your costs low. In the end, the price of our 10 videos is equal to the price of 1 video with someone else. Yet, we don't compromise on quality. We recommend a min. of 50 videos to see clear results.
Q: Can I order more videos?
A: Yes, once you've clicked the button you will be able to choose the amount of videos that you're ordering.
Q: What If I Don't Like The Video?
A: Once you have the first draft of the video, you will be able to make 1 round of changes free of charge. If after that you are still unhappy you can request a full refund.
Q: Is It Really Only €197?
A: Yes, this is a little promo we are offering for a short time to build up some testimonials and portfolio examples. Our hope is that you will like the video so much that you will provide us with a testimonial! Either way, this project will be treated as a full-service video package with 1-on-1 service.
Q:How Much Content Can Fit In 30 Seconds & 5-10 minutes?
A: Instagram Videos that is 3 pictures. For your YouTube videos, it's 5-10 minutes, and we will be able to fit in your content, and 3-4 call to action buttons at the end (see above example of "Why Not 3").
Q: I Want To Talk To Someone First…
A: No worries! Send an email to lovakremer@lightningvideoeditors.com and we will answer any questions you may have.
.