Attention Dutch Filmmakers:
"Rotterdam Video Marketing Firm Is Now Hiring For An Absolute Dream Internship!"
…That will have you traveling the world making inspiring short films for entrepreneurs!

"The most extraordinary people in the world today don't have a career. They have a mission." – Vishen Lakhiani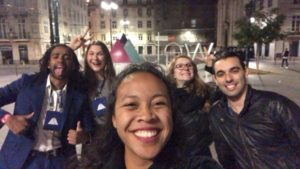 Dear Friend,
I'm looking for a "dream" filmmaker or intern that can quickly create amazing movies and training videos for our YouTube Channel and social media networks.
…believe in helping others to share experiences worth sharing?
…have a creative eye for what makes an amazing video or film?
…have the ability to shoot or quickly learn on the latest modern cameras ( Sony a7s, 4k cameras, …)
… have an eye for detail? (especially important!)
…have a solid understanding of lighting and setting up studio lights to make a shot perfect?
…able to take raw film and quickly make it into something amazing with the latest Apple Machines and software like Premier or Final Cut X?
 …interested in editing experiences that can potentially give people more knowledge to have more freedom so that they can follow their passions, and become the best they can be?
…willing to travel to exotic locations all around the world for weeks at a time to shoot, edit and upload on the road on tight deadlines?
…ready to join the #1 Cloud Video Production Platform that shoots Conferences like TEDx, …?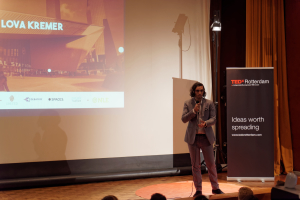 If you answered yes to all of the above and you're looking for an internship that will have you make amazing videos with our rockstar team, then this may be the internship or job you've always dreamed of!
Let me explain what we do in these videos…:
Lightning Video Editors was voted Top 30 Companies from 11 countries by KPN
We read these emails personally and choose the best people, to create the ultimate team to help us create this vision.
Why?
Because we seek people that really believe in what we do.
However, this is a high-performance team.
It's not for everyone.
But, once you're in you will be in forever.
——-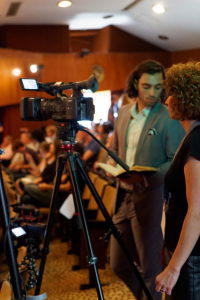 We are looking for:
°A driven person that is very pro-active AND SPEAKS DUTCH
°Someone who is passionate about video-editing (not filmmaking)
°Someone who has his/her own Macbook or Laptop with Adobe Premiere Pro (and up) or Final Cut Pro X
What you will get:
°Being on our list for high quantity video editing projects;
°Potential to grow fast to get our main projects with big clients (European Institutions, Multinationals,…) as well as…
°Being Part of a team that has a mission;
°Free high-level speed editing training;
°Personalized consultations with the founders to get you to the next level;
…
——-
If you're still interested then email us at lova@lightningvideoeditors.com and start your message by writing the word "blue" and your name, and which position (Camera, Video Editing, Animation, …) you're going for.
In the email you have to answer these questions:
1) Your Skype name
2) Why do you want to join our company? (max. 250 words) (required)
3) What are you good at? What position would you dream to have? (required)
4) Why do you do what you do? (required)
5) Send in your top 3 portfolio items
SOME LAST WORDS OF ENCOURAGEMENT FROM YOUR FUTURE TEAM…